Introducing Sarah Donaldson
Introducing Sarah Donaldson, the latest BDM to join our team. Learn more about Sarah below.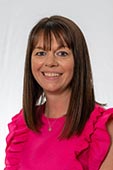 1. How long have you worked in the mortgage sector?
I have worked in finance and banking for 16 years and my previous role was within RBS. Most recently, I worked within the Premier Banking Channel dealing with a portfolio of high net worth clients. I look forward to looking after my brokers' needs and helping them develop their business.
2. What area do you cover?
I cover the north of Scotland – Perth, Aberdeen, Dundee, Inverness and everything in between and north of that.
3. Why do you think brokers should consider using TMW?
Our pricing is very competitive, and our products are designed to meet all clients' needs from First time landlords to experienced Portfolio landlords and Limited Company. We have an excellent product range that looks after existing clients as well as intermediaries.
4. What can your brokers get in contact with you about?
Brokers can get in touch with me for any queries from pre-application to completion. I can help with hints and tips designed to speed up their applications. I can also help with any criteria questions they may have. I'm here to help brokers in any way I can to ensure they deliver a great client experience. Brokers can also get help through our Dedicated Support teams, using either the Broker Chat facility or by calling us.
5. And finally, how can brokers get in touch with you?
I can be contacted on my mobile 07464 900785 or by email on sarah.donaldson@nationwide.co.uk.