Broker Support Profile: Andrew Barnsley, Business Development Manager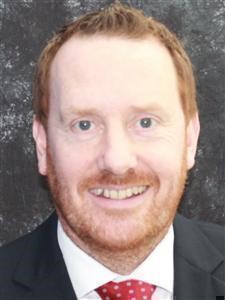 How long have you been a BDM and what attracted you to this job?
I first became a BDM in 1993 for Yorkshire Building Society, the independence and autonomy the role provides are what originally appealed. In the intervening 25 years I've worked for various lenders in both Prime and Specialist Lending markets, and had a spell as a Mortgage Adviser, before being tempted back!
What area do you cover and how many advisers and broker firms do you cover in your role?
My patch covers Wolverhampton, Walsall and Derby and I look after approximately 170 firms and 400 brokers. My area is one of the smallest in the North West region but I do have 3 of the largest accounts, 2 large New Build brokerages and Mortgage Excellence (who deal with Police Forces and the Military) these 3 firms account for approximately 25-30% of my business and hence I spend a fair amount of time maintaining the relationships I have with the sales forces, admin and management teams.
What's the secret to being a good BDM?
Being able to build relationships with a wide variety of contacts, identify common ground and having the ability to build a rapport where the broker feels comfortable. Being open and honest creates trust, which is essential in the role. Brokers need to know that you are always doing your utmost to resolve any issues that may occur. Having sufficient knowledge of Nationwide and TMW criteria and the wider mortgage market is essential to assist with any queries brokers may have.
What's a common misconception about your job?
Brokers still believe BDMs spend the majority of their day either in the pub or on the golf course. I can reassure you that most definitely isn't the case! My day is spent in the car, sat in front of brokers, and working on my laptop.
What do you think we offer currently that is most useful to brokers and why?
Our online system is still considered to be one of the easiest to use in the marketplace. While we have had processing issues over the last 2-3 years, we have maintained a huge amount of good will in the broker community. From a customer perspective we are an extremely trusted brand that were never caught up in the financial crisis. I believe, brokers and their customers see the benefits of being a member of Nationwide and TMW.
What sort of challenges are you able to support brokers with?
An advantage of having been involved in the mortgage industry for so long is that I have come across most scenarios and problems before. One thing you learn fairly quickly when you become a BDM is what cases are worth supporting – a long lingering "Yes", can often be almost as bad as a long drawn out "No" as the client has lost faith in the brokers abilities. However, when a good quality case comes along the BDM role is to help put together a rationale to the underwriter as to why we should be lending – whether that be because of affordability issue, duplication of credit files, or their employment history/status not matching our criteria.
What's a common issue for you and your brokers at the moment?
Currently, I'm not encountering too many issues. One of the biggest issues facing brokers and their clients is the lack of housing stock coming onto the market, demand remains high but supply is at an all-time low.
What's your top tip that'll help speed up an application?
One thing I tell every broker is only attach the documents we have asked for. Too often brokers attach documents we haven't requested because they believe "it will help". I always say, don't attach a document we haven't asked for because invariably this will create more questions.
And finally, if you're unavailable, what's do you recommend your brokers to do?
Often brokers will either leave a message or email me asking me to call back when I'm free – hopefully this reflects the relationship I have built up with the advisers in my area over the years. I always advise brokers to utilise the Broker Chat facility for a quick answer that they can print out and keep on file for compliance purposes. I also mention the A-Z criteria and helpful guides on our website for instant support.